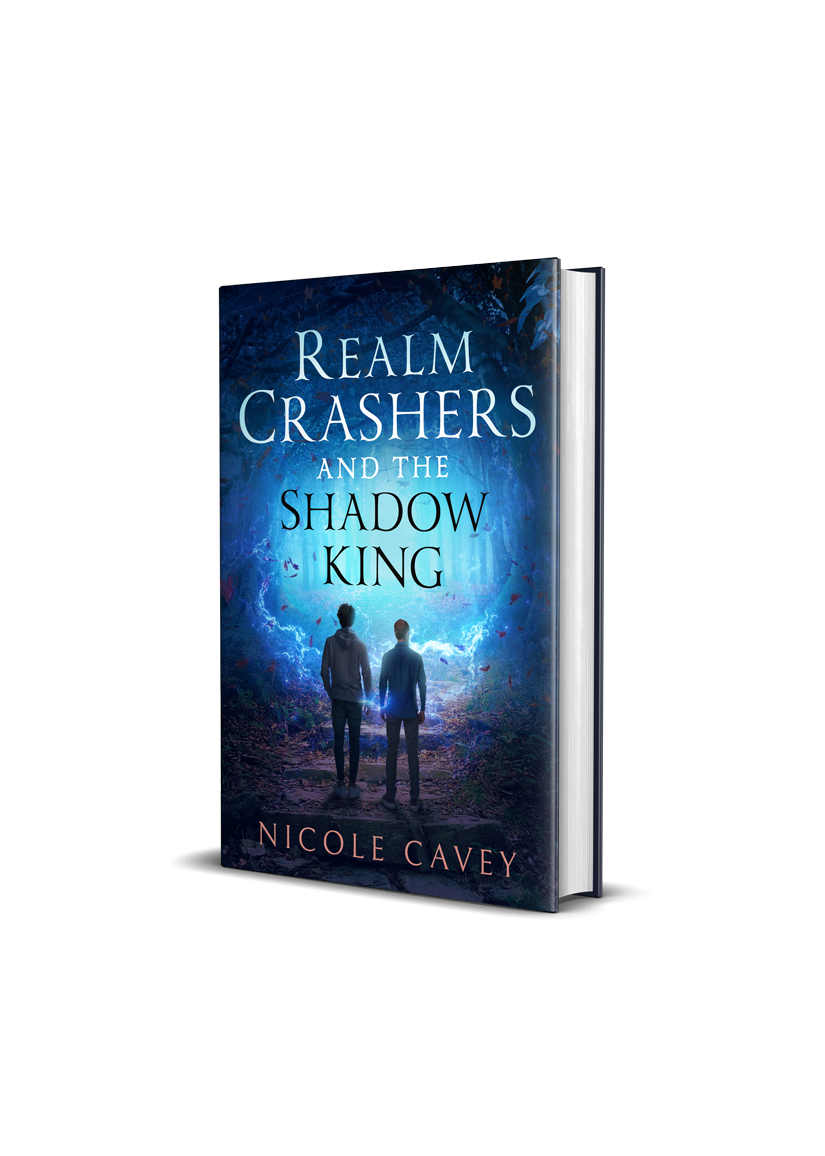 "Cavey's suspenseful, even delightful debut novel keeps you turning the pages to the climactic and unexpected ending, leaving you wanting more of this emerging author's work."


- Rus VanWestervelt, author of
Fossil Five
"Keeps you on the edge of your seat! It was unpredictable and fun to learn about the main characters. This book had so many great twists and turns. It is a great read for teens who love a good book, full of fantasy, magic, fighting, laughter, and family dilemmas. I couldn't stop reading (and rereading). This book won't disappoint!"


- Lily F.
"Realm Crashers and the Shadow King is just a fun story, and it's suitable for all audiences. It's fast-moving and full of twists that keep you wanting more the next time you get a chance to pick up the book. And at the same time, it's deep and interwoven enough to keep you intrigued."


- Amazon reviewer
"While Realm Crashers is targeted towards a late-teen audience, people of all ages will find it well written and a fun read that leaves you happy at the conclusion of the book. And it also leaves you wanting more, as author Nicole Cavey promises a couple more books centered around this theme."


- Amazon reviewer
"I could literally visualize the movie battle scenes playing out right in front of me. I can't wait until the next book arrives, I'll be pre-ordering the next book the day it is announced."


- Amazon reviewer
"A fun tale of two close friends who are transported into a parallel world where they learn about themselves and their friendship while fighting for their lives."
-ARC review
"Thoroughly enjoyed it. It kept my attention, I would say it's not just for the young. Hope there will be a sequel"
-ARC review
"Such a young viable new author that has spun a terrific and outstanding story"
-ARC review
"The author took her developed vision and wrote an intriguing and entertaining book that will spark your imagination"
-ARC review